Episodes/Other
Comments

0
574pages on
this wiki
Blurbs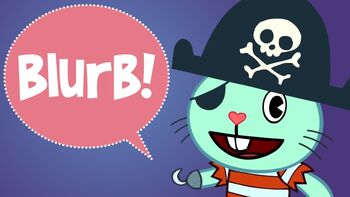 These are episodes where the original episode has been done over with a series of speech bubbles/boxes containing text, either a joke, a random statement, a goof, or a fact relating to the scene. The blurbs are (this is in order of episode listings, not the date of release of these videos):
Irregular Episodes
Video Games
A smoochie is a video that includes one character where you give him/her something. You can choose any of three options, but all of them result in the character dying. After a few seconds of inactivity, the character will do one of two things, such as laugh or say hello.
The smoochies are: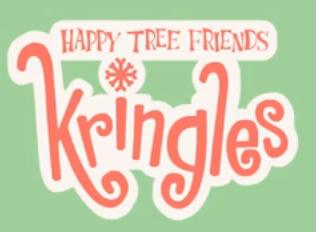 Kringles are special short holiday messages (set during Christmas) released as parodies of typical animated greeting cards. There are currently ten Kringles.(Note:The last 2 Kringles of the list are from the very beginning and very final of a Winter Break video. See "Happy Tree Friends-Winter Break").
The list of Kringles are:
Action Series: Ka-Pow!
A spin-off about Flippy, Splendid, and Buddhist Monkey starring in an action series. Flippy stars in W.A.R. (Weapon Animal Regiment) Journal. Splendid appears in Splendid's SSSSSuper Squad. Buddhist Monkey returns to star in more new episodes. The Mole was listed as a character, but he doesn't appear to have a connection with Ka-Pow now, and, as a note, his episode, Mole in the City, debuted way before "Ka-Pow!" even existed.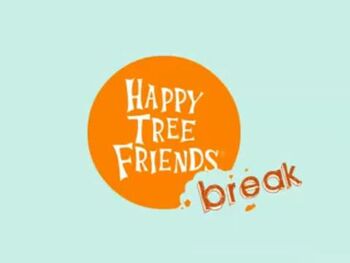 Breaks are short 1-minute or less episodes that act as shortened Happy Tree Friends episodes (The graphics and animation are similar to that from the first to second seasons of the Web series because they were originally intended for G4 in 2005 but were rejected).
The HTF Breaks are:
Love Bites are Valentine's Day-themed short episodes featuring romantic relationships between two characters (male and female).
The list of Love Bites episodes are: