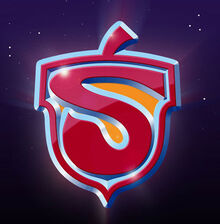 Hi everyone, welcome to my user page.
I am a user here since December 31st, 2011.
Happy Tree Friends is one of my favourite shows on Youtube. I started watching the episodes since 2008.
The first HTF episode I've watched is Spin Fun Knowin' Ya, at around year 2005.
I want to say thanks to the people who created this wiki. Without it I won't be able to understand the plot of some episodes (though I like to see some video glitch that I've missed :D)
About Me
Favourite characters (from most to least):
He's currently my most favourite character. I find it funny how he often fails to save the Tree Friends. He was a helpful and a good character in my opinion, except for being stupid at Gems the Breaks, where he purposely killed The Mole, who didn't do anything wrong. Also, he is a reference to Superman which was one of my favourite Marvel characters too. He usually was the second character that I favourite the most. But he was now the first among all my favourite characters.
The reason he became one of my favourite characters is how awesome he was whenever he flipped-out and merely kill people like Shifty with just a Christmas Cookie (Easy For You to Sleigh). However, I like the good side of him too, he's adorable. He was used to be my first favourite character. But since he was cured from his PTSD, he was pushed to the second place. I miss the evil side of him though.
Handy was a very kind, nice and friendly beaver. He looked adorable when he make his face when he realized he can't do anything without his hands. Which made me find it funny too. Somehow, I admire his mechanical skill.
Cuddles is a nice yellow bunny and he is the most famous main character of Happy Tree Friends. I like his love relationship with Giggles, it's like they are the nicest couple in HTF. Also, he was one of the characters to die the most throughout the whole series.
Cub is one of the cutest in my favourite character list. He's a pity for having such a bad father (Pop). He seems to die a lot mostly because of the carelessness and unawareness of his father. Anyway, he's a cute and playful baby.
Toothy also was one of my favourite character. This may sounds weird but I actually like his apart tooth. However, I pity the purple beaver for almost always getting an injury or death involving his eye especially in Eye Candy, it's like I could felt his pain too but at the same time I find his death funny.
Giggles is the only female character that was in my favourite list. As I said above, she and Cuddles are cute couple. I like how people sometimes mistaken her as a bear, but actually she is a chipmunk.
Favourite episodes:
Internet series:
TV Series: